Well what can I say but what a GREAT race, one I really recommend. It is small low key races that really knock the spots off the other, sometimes over-rated, larger races. Mike and his team really showed how a race should be organised, treating every runner with politeness and a warm, friendly welcome. It was obvious that the marsh
alls on the course and at base camp were experienced in the world of running/training and I have a feeling there were few ex-Army Physical Instructors in there too :-)

The evening start
ed with all the competitors meeting at the Gate Inn, Marshside, Kent, I arrived at about 5.00pm and went about my preparations and getting my head together ready for the run.

At about 5.40pm we were invited into the marquee for a briefing and then paraded onto the road ready for the start with a lone piper playing some agonising tune ;-)
Then it hit me, God it was cold, it must have been about 0 C out there not including windchill and the there was a light wind from the South, this did n
ot bode well as it was only going to get colder as the night went on as the sun had only been down about an hour.

The signal was made and off we went into the night, I then realised that my headtorch was near enough useless as I saw other runners with these fantastic devices that
seemed to light up 20 yards ahead of them, I even noticed that as there were about 40 of us that it was like daylight for about 1 mile before we began to spread out.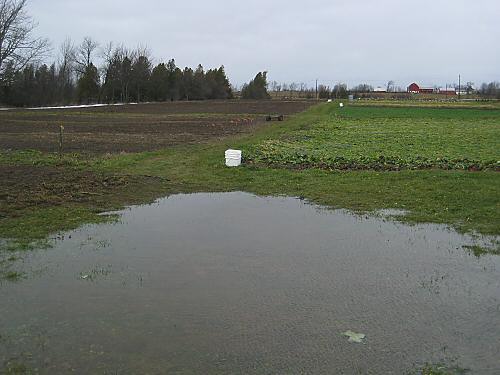 The route was po
tted
muddy trail with large puddles, concrete path and a very heavily rutted sections. I saw a couple of runners fall in the middle section on loose, wet mud and I stumbled a few times and this got worse as the run w
ent on as more and more runners trampled the course.


The first 2 laps were great and I managed a sub 2 hour half marathon and was ensuring I was taking a carb gel every 30 minutes, drinking regularly and using the main CP at the pub to settle myself down, have a brief conversation with anyone who would listen and then back onto the route. By the middle part of the third lap I began to feel a bit down and I broke away from t
he little group of runners I was with and found my speed decrease dramatically as the ever sticky mud took its toll on my legs.

My carb gels were getting harder to swallow in the cold which was dropping and the wind speeds increasing both in speed and the number of gusts which ripped through me.
At the end of lap 3 I was feeling good to go and I was looking forward to the next lap when at about mile 22, I really felt my legs go, it was strange as it just suddenly happened, no warning signs just a real pain around my hips and down through my quads, my breathing became deeper and I noted that I was beginning to feel desperately cold.......was this the onset of hypothermia?
With gritted teeth I continued and battled through the last fe
w miles and then took a nasty stumble
which ended up with me in the middle of a large puddle, not nice on tired legs! As I wen
t on my way a lady appeared from the darkness and called if I was alright and it was then I decided that enough was enough and told her I was finishing at the Pub, so that I could complete a full marathon.

I got to the Checkpoint in a good mood but asked them to keep my race position open so that I could get my head together, have a cup of tea and make a decision with a clear mind. I had my tea, thought the route through ahead of me and then realised that I was not right and if I had gone out again that I was a liability, not just to myself but to the organisers and decided then that I would pull out, after all, I had done a good run, the conditions extreme and my equipment was just not up to it....just remind me in the future, that if I am to do a night run again, GET A PROPER HEADTORCH, don't skimp on expense.

So in all, even though I only completed 26.2 miles of the course I shouldn't kick myself, it was tough and even if I do say so myself, a pretty good accomplisment, one I will aim to do again in the future or recommend to anyone who is prepared.

Memories of the night? There were loads


The bagpiper
Orion was visible in the sky and you could see Orion's Nebula
The BIG tureen of soup
My second cup of sweet tea
Seeing a trail of head torches bobbing along in the dark
The friendliness of the marshalls and host
The big fat bloke in the pub taking the piss as I walked past the bar (Don't worry he got it back too)
Matt's headtorch which seemed to light up half of Kent

Thanks to everyone.